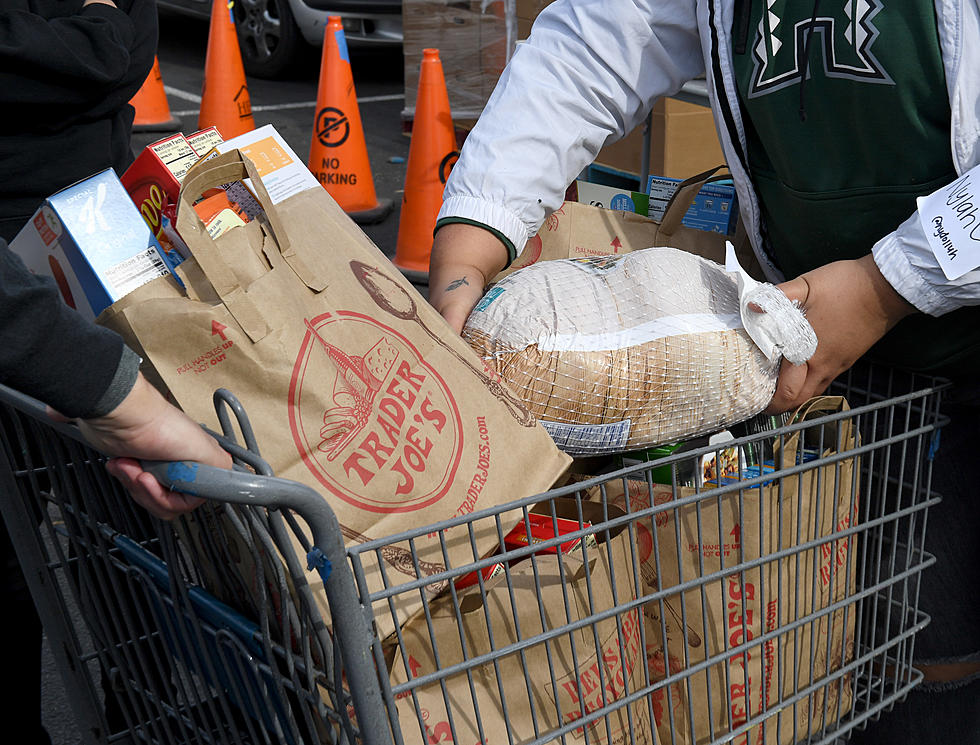 Is Tuscaloosa, Alabama Too Poor for a Trader Joe's?
Getty Images
It's a simple question that comes with a not-so-simple answer.
The nearest Trader Joe's supermarket sits 55 miles east in Hoover, Alabama, just an hour or so from the Druid City. Tuscaloosans have been known to make the drive just to shop at the popular California-based grocery store, which is famous for its cheap wine, quirky employee culture and unique ingredients sold for cheap.
Several locals have filled out the "Request a Trader Joe's" form that's featured on its website. Others created a Facebook page to petition to bring a store to Tuscaloosa.
One University of Alabama student even took to the Facebook group, The Alabama Student Ticket Exchange, to post a friendly note asking its 70,000-plus members to submit a location request to the company during a football Saturday several weeks ago.
That Facebook post included a comment from a user who said he spoke with a Trader Joe's employee when the Hoover store opened in 2015 and did not feel confident that a store will open in Tuscaloosa due to "specific rules about the population density and the average income of each citizen." He added matter-of-factly that Tuscaloosa "simply [does] not qualify as a candidate."
This got us thinking: if those parameters are true, then is Tuscaloosa too poor for a Trader Joe's?
THE SHORT ANSWER: It's More Complicated Than That
Basically, the answer of whether Tuscaloosa has to meet a certain income threshold to merit a Trader Joe's setting up shop in the city is unclear, complicated and probably is not as relevant to TJ's location selection criteria as we think it is.
Tuscaloosa's median household income (about $45,000, on average) is about half that of Hoover ($89,000 on average, more or less), and its population of about 100,000 is just under the combined population of the south Birmingham suburbs – Hoover, Homewood, Mountain Brook and Vestavia Hills.
While that data can certainly aid in deciding whether to open a new Trader Joe's in the Druid City, it turns out that those "Request a TJ's In Your City" forms are actually pretty helpful too.
"There isn't a formula that determines where we'll drop anchor next, and we apologize if one of our Crew Members misspoke and implied that we wouldn't consider a certain area simply because of a single statistic," said Rachel Broderick, a Trader Joe's spokesperson.
So, income may be part of the equation, but it's definitely not the end-all-be-all of whether a city will see a Trader Joe's in its future. The Morning Call, a Pennsylvania-based news website, wrote that "median household income, education, population density, distribution efficiencies and labor force" are all contributing factors to the Trader Joe's location scouting model, but the company has never disclosed what exactly goes into deciding future TJ's locations.
"We definitely pay attention to customer feedback and location suggestions, so we would encourage anyone interested to submit a store location suggestion/request via our online form," Broderick said. "After all, we want to open stores in areas that want us as a neighbor, too!"
So, How Can I Help?
The company is still very new to the Yellowhammer State, as well. Broderick mentioned that the company's second-ever Alabama location opened just last month in Huntsville, six-ish years after the Hoover grand opening.
So, while Tuscaloosa might seem like the perfect fit for a third store, it may be a while before that dream can be made a reality.
"While we don't have any immediate plans for a store in Tuscaloosa, we are always open to great locations," she said.
Perhaps hopeful optimism is all we need to see a Trader Joe's in the City of Champions sooner rather than later. To fill out a "Request a Trader Joe's" form, click here.
READ MORE: Why Doesn't Tuscaloosa Have a Trader Joe's?
7 Fast Food Restaurants We Need in Tuscaloosa
Top 10 Places to Cure the Munchies in Tuscaloosa
Hey, man--feeling hungry? Check out our list of the ten best places to cure the munchies in Tuscaloosa.
The Definitive Ranking of Chicken Finger Baskets in Tuscaloosa, AL
Y'all ready for a deep-fried hot take? CLUCK YEAH! Meg Summers is ranking the best chicken finger baskets in the Druid City.
10 Underrated Soul Food Restaurants in Tuscaloosa, Alabama
Top 10 Best and Worst Public Schools in Tuscaloosa County
The rankings for this gallery were based on the 2018- 2019 Alabama Department of Education School Report Cards for the Tuscaloosa City School District and the Tuscaloosa County School District. This data was used because many categories in the report card for 2019-2020 was waived due to the pandemic. In the event of a tie, the schools with the same overall score were ranked by academic achievement scores. In all other cases of a tie, the schools were listed alphabetically.
LOOK: Things from the year you were born that don't exist anymore
The iconic (and at times silly) toys, technologies, and electronics have been usurped since their grand entrance, either by advances in technology or breakthroughs in common sense.
See how many things on this list
trigger childhood memories—and which ones were here and gone so fast you missed them entirely.
50 Most Popular Chain Restaurants in America
YouGov investigated the most popular dining brands in the country, and Stacker compiled the list to give readers context on the findings. Read on to look through America's vast and divergent variety of restaurants—maybe you'll even find a favorite or two.
LOOK: Here is the richest town in each state
Just saying the names of these towns immediately conjures up images of grand mansions, luxury cars, and ritzy restaurants. Read on to see which town in your home state took the title of the richest location and which place had the highest median income in the country. Who knows—your hometown might even be on this list.