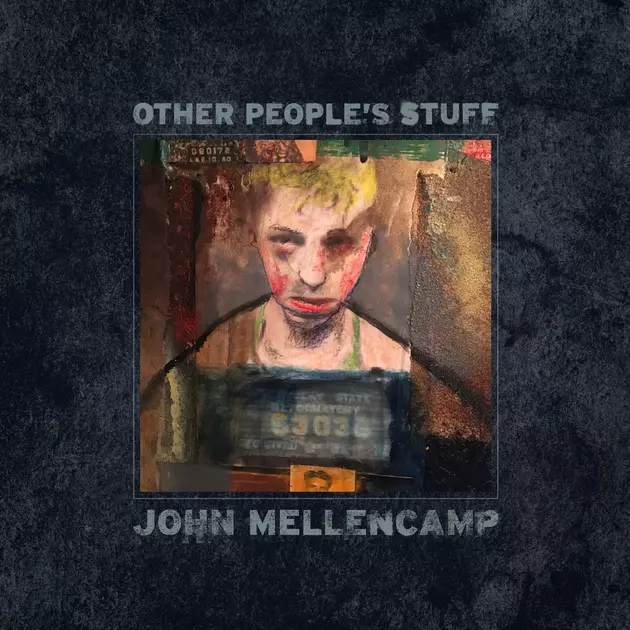 Watch John Mellencamp's New 'Eyes on the Prize' Video
Universal Music Group
John Mellencamp has released a video for his song "Eyes on the Prize," taken from his 24th studio album Other People's Stuff, which arrives on Dec. 7.
The political-themed track is a reworking of a folk song he performed at the White House in 2010. All 10 pieces on the upcoming album are variations of material he's used in the past.
You can see the track listing for the album below.
"Most, if not all, of the songs on Other People's Stuff come from the Great American Songbook," he said. "These are songs that have been recorded over the last 40 years of my career, but had never been put together as one piece of work. Now, they have."
You can watch the video for "Eyes on the Prize" below.
"Not only has Mellencamp released hundreds of original songs over his illustrious career, but he has recorded numerous celebrated covers," according to a news release. "For as renowned as his original material remains, Mellencamp has breathed new life and spirit into various staples of the classic American musical canon as well. A handpicked selection of those covers comprises the aptly titled Other People's Stuff. Culled from seminal albums, compilations, unearthed sessions and documentaries, this record serves as a proud homage to some of the greatest songs in history."
The LP is described as one that will "set the stage" for his 2019 tour titled the John Mellencamp Show.
John Mellencamp, 'Other People's Stuff' Track Listing
1. "To the River" (originally from 1993's Human Wheels)
2. "Gambling Bar Room Blues" (originally from 1997's The Songs of Jimmie Rodgers – A Tribute)
3. "Teardrops Will Fall" (originally from 2003's Trouble No More)
4. "In My Time of Dying" (originally from 1997's Rough Harvest)
5. "Mobile Blue" (originally from 2017's Sad Clowns & Hillbillies)
6. "Eyes on the Prize" (originally performed at the White House in 2010)
7. "Dark As A Dungeon (originally from the 2017 National Geographic Channel documentary From the Ashes)
8. "Stones in My Passway" (originally from 2003's Trouble No More)
9. "Wreck of the Old 97" (originally from 2004's The Rose and the Briar)
10. "I Don't Know Why I Love You" (originally from 2003's An Interpretation of Stevie Wonder's Songs)