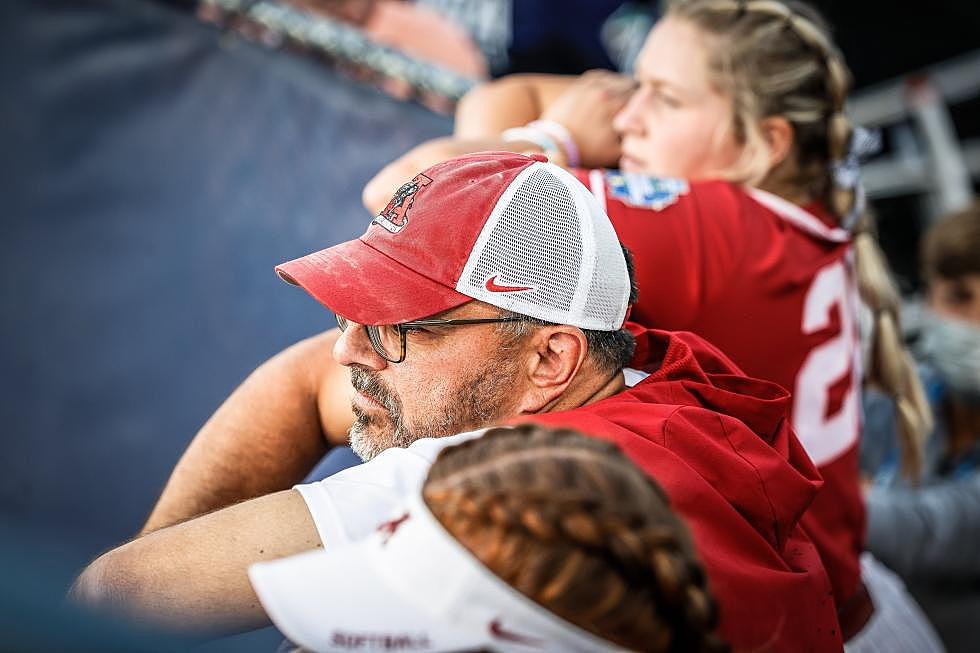 Photo Courtesy of @AlabamaSB on Twitter
The offseason is in full swing for Alabama softball after a disappointing end to the 2022 season for "Team 26" at 44-13 overall.
Six from the program decided to enter their names into the NCAA transfer portal and, to date, three of those names, infielder Jenna Lord with outfielders Dallis Goodnight and Savannah Woodard, have already found a new home for 2023.
Seniors Montana Fouts, Ashley Prange and Ally Shipman have all indicated their intentions of returning for their fifth year and graduate infielder Kaylee Tow has left after using her last year of eligibility in 2022.
As it stands today, the Tide has 18 players committed or returning to UA for Team 27. New faces to the dugout include freshmen Abby Duchacherer, Marlie Giles, Larissa Preuitt, and Kristen White along with University of North Alabama junior transfer Emma Broadfoot.
Here's a look at where the roster sits today:
Head coach Patrick Murphy said he was excited about the talent Alabama is bringing in during his post-game presser following the season-ending loss to Stanford.
He referred to Duchscherer out of North Dakota as a "two-sport stud," and Alabama native Larissa Prueitt as "fast, fast, fast" before explaining that the "small" recruiting class was due to only having to replace one player (Tow), a comment made prior to the mass exodus via the transfer portal. 
White and Broadfoot both committed as the offseason began, bringing Alabama's 2022 class to a total of five players.
While the 2023 pitching staff seems to lack in serious depth, it's also important to note that the trio of Fouts, Jaala Torrence and Alex Salter held a combined record of 35-10 as Kilfoyl missed time for an injury. In 2022, Fouts, Torrence and Salter threw a total of 360 strikeouts across 297.2 innings of play.
The NCAA transfer portal allows for an athlete to return to the original institution or to complete a one-time transfer to another NCAA school without having to sit out from play for a season.
For more from J.R. and all of the talented staff at Tide 100.9, make sure to check out our content at tide1009.com and on the Tide 100.9 app.
Highest Earning Bama Pros of All-Time
The University of Alabama is known for constantly cranking out world-renowned athletes, but who of the best active or former pro players have the highest career contract earnings?
Alabama Athletes With NIL Deals
The biggest evolution in college athletics history is here. Check out which current Alabama athletes hold NIL deals in this ever-expanding and changing photo gallery.
Downright Unbelievable Quirky Alabama Town Names
Have You Heard of these Quirky Alabama Towns? Some are Downright Unbelievable.