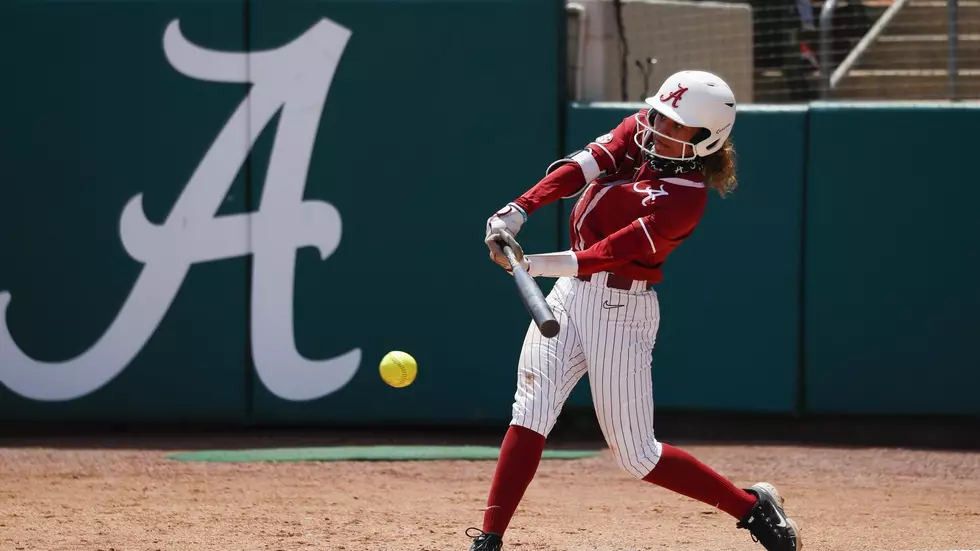 Former Alabama Softball Player Announces Transfer Destination
Crimson Tide Photos / UA Athletics
Former Alabama softball player Savannah Woodard is transferring to Liberty University, according to a post on her Instagram account from Sunday evening.
"blessed more than ever, go flames," wrote Woodard.
The Warrior, Ala., native saw time in 42 games this past season. In 55 at-bats, Woodard picked up nine hits, batted in five runs, one home run, drew eight walks, stole six bases, and had a .164 batting average.
The upcoming senior leaves the Capstone with a spot on the 2021NFCA Third Team All-South Region, All-SEC Newcomer Team, and won SEC Newcomer of the Week in May of 2021, according to rolltide.com.
Woodard joins a Liberty program that went 44-18 overall, 23-1 in conference play, won the 2022 ASUN championship, and made an appearance in the Durham regional where the Flames lost two-of-three games played.
Because of the shortened 2020 spring season due to the coronavirus pandemic, the utility player has two years left of eligibility.
Woodard was one of six Team 26 members to enter the transfer portal and the third to announce her new home. Dallis Goodnight announced her transfer to Georgia, while Jenna Lord is headed to Ole Miss. Megan Bloodworth, Lexi Kilfoyl, and Abby Doerr have yet to announce their new programs.
Ten Year Throwback to Tide's WCWS Title
In honor of the 10 year anniversary, let's take a look back at the Alabama Crimson Tide's 2012 Women's College World Series championship.