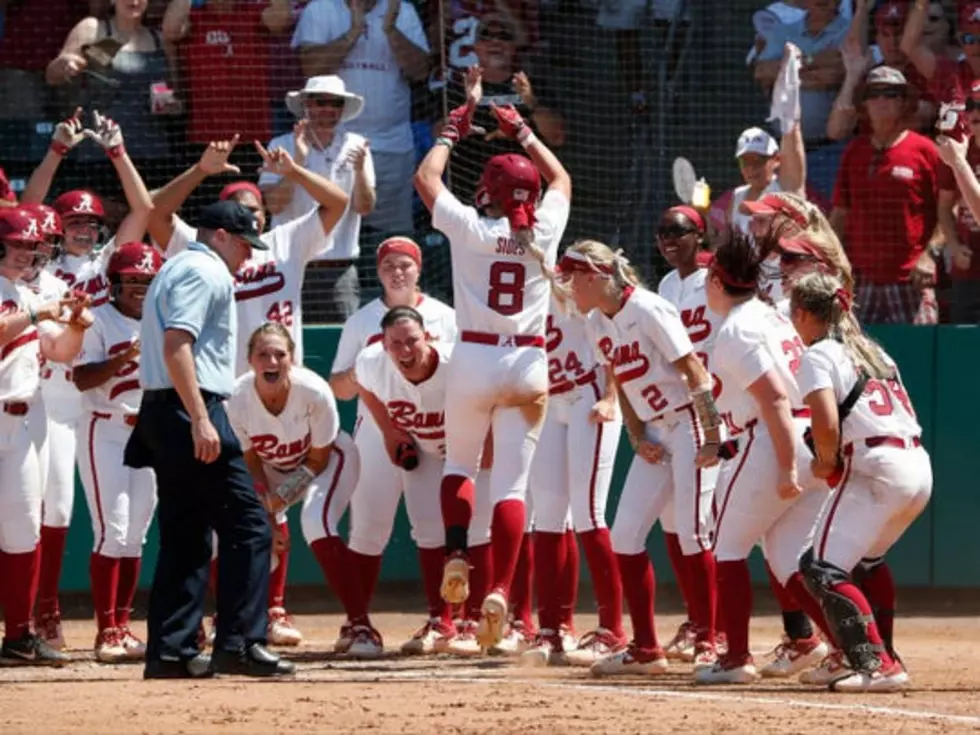 Alabama Softball Opens Season at Hillenbrand Stadium
Photo Courtesy of Montgomeryadvertiser.com
Team26 will kick their season off this weekend at Hillenbrand Stadium in Tucson, Arizona for the Candrea Classic.
The No. 2 ranked Crimson Tide will play in the tournament against Southern Utah, Oregon State, No. 9/11 Arizona and New Mexico. The tournament is headlined by the Alabama vs. Arizona matchup on Saturday night, as they were both 2021 Women's College World Series teams and it will be a rematch from their matchup in that World Series where the Crimson Tide beat the Wildcats 5-1.
This weekend will be the fourth time Alabama has been to Hillenbrand Stadium, the other times being in 2002, 2014, and 2019. In the first two visits, the Crimson Tide posted a combined 0-5 record against the Wildcats, three of the losses coming in 2002 against the defending national champion Arizona team and two more coming in 2014 after winning their first three game of the Hillenbrand Invitational. Their first road win against Arizona came in the 2019 Hillenbrand Invitational as they went 5-0 in that weekend.
The tournament this weekend will also be the third time that Alabama has played New Mexico in Tuscon, beating the Lobos in both 2014 and 2019.
The Candrea Classic is named for legendary Arizona softball coach, Mike Candrea, who retired at the end of last season after coaching the Wildcats for 36 seasons. During his time at Arizona, Candrea put up an impressive 1,674-436-2 record and won eight national championships.
To catch the Crimson Tide at the Candrea Classic this weekend, you can tune in to 97.5 FM or Varsity Network app on the radio and FloSoftball.com or pac-12.com for live video.
Alabama Crimson Tide Baseball Strikeouts Leaderboard
Look back on Alabama's top 10 strikeout artists in program history.
Alabama Baseball's Career Batting Average Leaders