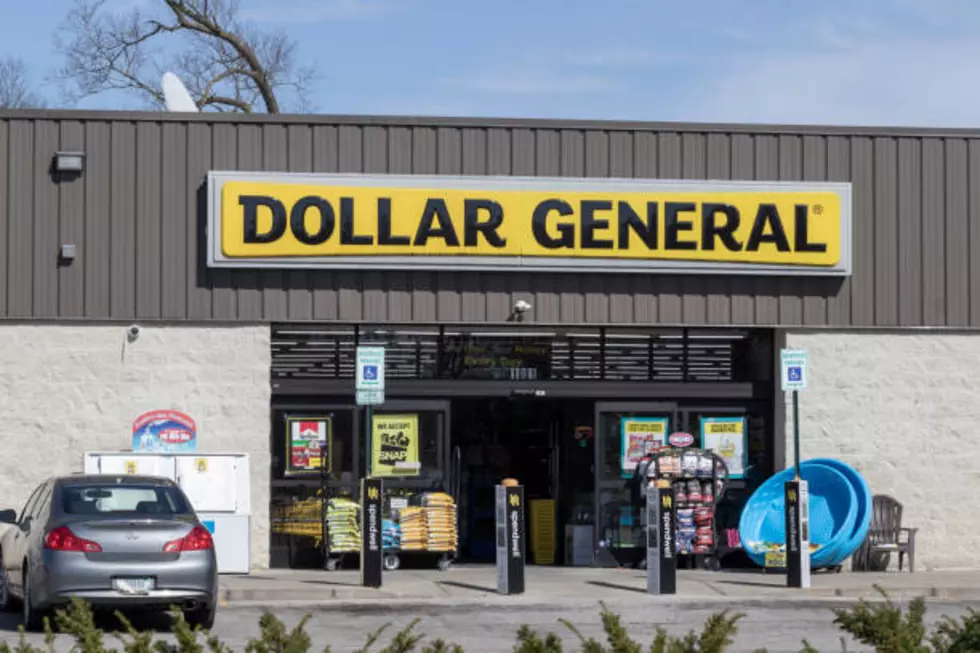 Dollar General Forced To Close Stores Due To Dangerous Conditions
Getty Images
Dollar General stores Are popping up everywhere.
But now stores across the country are being forced to close because of fire violations.
Don't get me wrong I love the Dollar General as much as the next guy, But how close do they really have to be. In some cases, it's less than an eighth of a mile.
I understand the convenience, But this is ridiculous!
Maybe they should provide a better shopping experience for the customers, and a safer working environment for all of their employees.
The fire department in Cadott ordered the Dollar General store to close because of fire code violations.
How long before your neighborhood store is forced to close. I don't know any store that doesn't have the same fire code violations. The distribution center even has a rodent problem.
Since the store was closed, managers say they've been receiving threats from inconvenienced customers.
Cadott PD says: "threats of property destruction and personal injury will not be tolerated and are subject to arrest and fines."
The store can reopen as soon as the safety issues are addressed.
Other Dollar General locations have been fined by OSHA for storing overstocked items in aisles.
Dollar General operates about 17,000 stores around the country and has more than 150,000 workers.
Since 2016 DG has been fined $3.5 million nationwide.
Dollar General Stores in Alabama have been fined based on the following.
-Failure to provide safe exits during an emergency.
-Worker's exposure to slip and trip hazards.
-Dangers of being struck by falling boxes.
-Poor placement of electrical panels.
OSHA reports DG has a history of violations and repeated failures to protect its worker.
The Occupational Safety and Health Administration, OSHA, has fined one Alabama Dollar General $321,827.
Doug Parker, Assistant Secretary for OSHA, said Dollar General has a long history of disregarding safety measures to prevent severe injury or death in a fire or other emergency.
As a DG fan and customer, I hope they clean up their act in Alabama and around the nation. And for what it's worth, my only DG complaint is that they are not open 24 hours!
Top 51 Popular Baby Girls Names in Alabama
51 Most Popular Baby Boy Names in Alabama
Looking For an Amazing Job? Here are Alabama's Largest Employers
Alabama's Most Affordable Places to Live