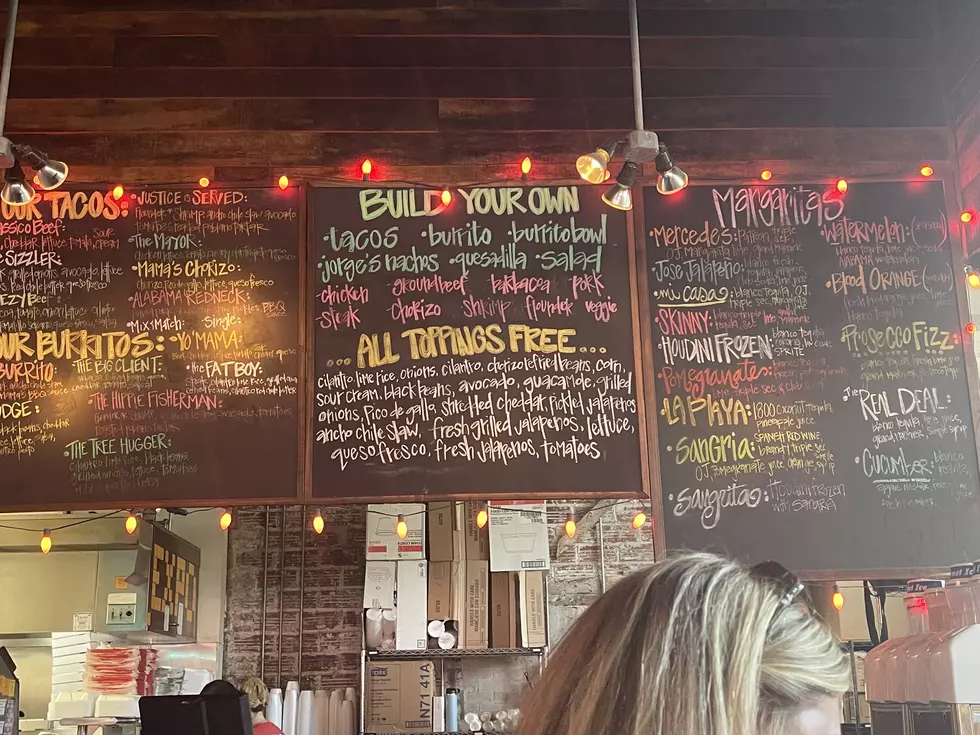 My First Time At Taco Mama and Here's My Honest Review
DreDay, Townsquare Media
After visiting one of Tuscaloosa's most popular restaurants, I have a few thoughts I have to get off my chest.
Finally, after almost 3 years of living in Tuscaloosa, I have to admit there are plenty of restaurants I've yet to visit. Rama Jama's, Buffalo Phil's, Jim 'N Nick's, Brick & Spoon are a few off the top of my head.
A very popular Mexican restaurant was on that list until today. I finally had the chance to eat at Taco Mama.
I know, I know, I'm late to the party but it was well worth the wait.
The first thing I noted was the full bar. You could literally order any drink imaginable in there.
I had my sights set on one drink. It was a recommendation from my friend Mary K. I could not leave without trying the Watermelon Margarita.
I'll tell you right now, it's definitely a 10/10!
Before I ordered, I had the hardest time trying to decide what to get. Everything sounded so good.
I consulted an employee and they gave me a few solid choices. I almost went with the build your own option since their toppings are free on their burritos, tacos quesadillas, salads, and burrito bowls.
The topping choices were endless.
I ended up ordering the Yo Mama burrito since it came with a side of queso and chips with salsa. My side was the street corn. The whole meal was amazing and I can see why the line was so long.
Overall, I'd highly recommend going to Taco Mama and I'll definitely be back soon. For all my Taco Mama vets, what's your order?
Let me know your favorite thing to order? Let me know at DreDay@Townsquaremedia.com.
Alabama Power Energy Savings Tips
10 Underrated Soul Food Restaurants in Tuscaloosa, Alabama
Top Stories from the Tuscaloosa Thread (6/6 - 6/13)
14 of the Top Stories published by the Tuscaloosa Thread During the week of June 6th, 2022.