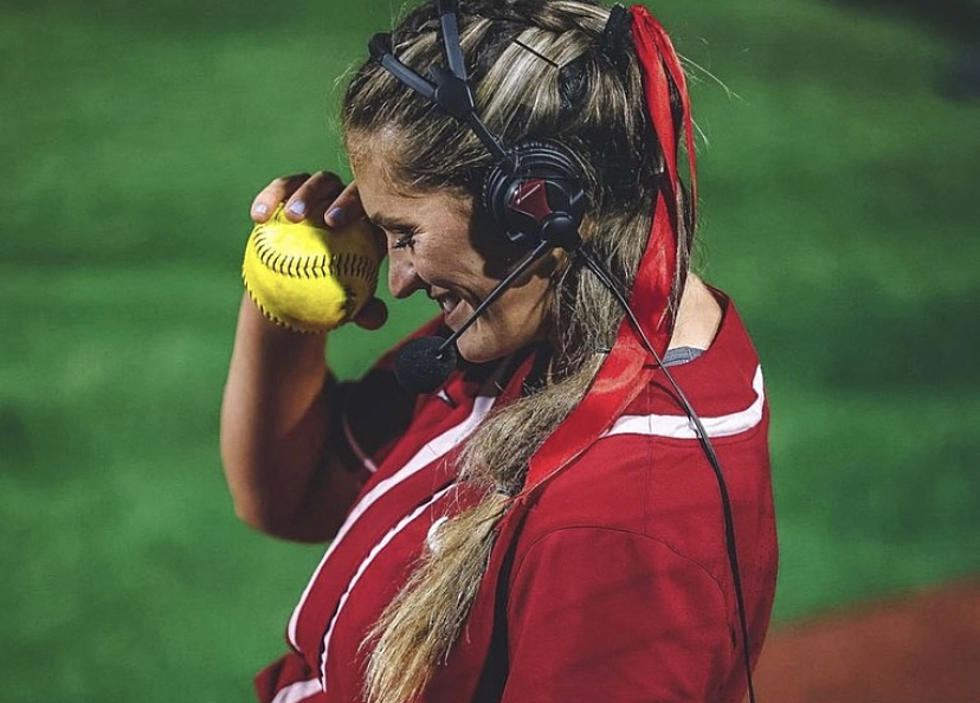 Fouts' Faith, Impact, Passion Makes Her a Phenomenal Woman of West Alabama
Photo Courtesy of Montana Fouts via Instagram
Townsquare Media Tuscaloosa and the Girl, Glow Up Leadership and Mentoring Nonprofit Organization are celebrating Women's History Month by honoring the Phenomenal Women of West Alabama.
92.9 WTUG, Praise 93.3, 95.3 The Bear, ME-TV 97.5, Catfish 100.1, Tide 100.9, ALT 101.7, 105.1 The Block and our free digital news outlet the Tuscaloosa Thread is excited to recognize the empowered women of  Bibb, Fayette, Greene, Hale, Lamar, Perry, Pickens, Sumter, Tuscaloosa, and Walker counties.
Alabama softball star Montana Fouts is an absolute monster on the mound, in the best way possible. Heck, just look at her statistics from this past weekend: four games played in three days- two starting, two relief,- throwing 293 pitches in 17.1 total innings. But, it isn't just her success on the mound that makes her a role model to young girls everywhere, it's the impact and legacy she is continuously building off the field that makes her such an incredible inspiration, and is why she is one of our Phenomenal Women of West Alabama.
After the 2021 NCAA softball season ended, and Fouts was coming off an historic season, most notably, pitching a perfect game in the Women's College World Series against UCLA, she spent part of her summer hosting softball camps: two in her home state of West Va., both in July, and one in August in Ohio.
"I just think taking one day at a time, and living in the moment instead of looking so far into the future. Of course, work hard, work your butt off, but at the same time, be thankful for the people helping you along the way and sacrificing everything to make sure we're out here," said Fouts during her Belle, West Va., camp.
Camps aren't the only way she's making her mark. Since the NCAA created the NIL Policy, Fouts has used her platform to not just to make a brand, but also uses her passion for the game, and faith to inspire others through her NIL deals. Personally, two stick out to me.
The first, a collaboration with Bama Stuff, a local Crimson Tide apparel shop with locations on Paul Bryant Drive, and The Strip, selling her own merchandise. One of the items is a shirt that says "throw like a girl," which to me, shows her giving a public platform to commemorate females in the sport, and utilizing an extra way to promote and raise awareness about women's sports.
The second is her "Be The Blessing," campaign. Fouts openly talks about her faith throughout her social media accounts, and made "Be The Blessing" shortly after the NIL Policy went into effect. Since then, she has used it as a tool to share her faith and love for the game together. Fouts has mentioned on social media that her plan for the campaign is to add donations that will go towards the development of softball teams throughout the country.
"Over the past year with things being very unpredictable, I prayed to Be The Blessing for anyone I crossed roads with. I was thanking God for all of the blessings in my life; from all of the amazing people I am surrounded with all the way to the opportunities with softball I used to dream about - and still do," said Fouts on her website. "Everyone I come around, I want to be a blessing in their life. I encourage you to do the same - Be The Blessing!"

 
Finally, the impact she has on multiple generations. It's hard to search Montana Fouts' name and not see numerous photos and tweets from parents, telling her what an inspiration she is to their daughters. Some even share pictures of signs, wearing apparel, or of meeting the softball ace. However, it's not just kids. On Sunday night, I was sitting at home and received a text from a friend of mine who does not live in the South and is a senior in college, who played softball in high school. It read, "It's the way you're just nonchalantly watching Montana Fouts today, like I am so jealous!"
Fouts' impact reaches far beyond a specific age range or a region. She inspires softball fans and players throughout the country just by being her- by sharing her faith, her passion for the sport, and her impact on the players, fans, and women around her. Those are a few of the many reasons Fouts is a phenomenal woman of West Alabama.
West Alabama is a thriving area of the Yellowhammer State with women creating history at every step. If you know of a woman that deserved to be highlighted for her accomplishments please email maryk@townsquaremedia.com
Notable Bama Players to Play in the WNBA
LOOK: Milestones in women's history from the year you were born
Women have left marks on everything from entertainment and music to space exploration, athletics, and technology. Each passing year and new milestone makes it clear both how recent this history-making is in relation to the rest of the country, as well as how far we still need to go. The resulting timeline shows that women are constantly making history worthy of best-selling biographies and classroom textbooks; someone just needs to write about them.
Scroll through to find out when women in the U.S. and around the world won rights, the names of women who shattered the glass ceiling, and which country's women banded together to end a civil war.
LOOK: The most famous actress born the same year as you
Many of the actresses in this story not only made a name for themselves through their collection of iconic performances, but also through the selfless, philanthropic nature with which many of them approached their stardom. In an age of flipping the script on societal norms, many of these actresses are using their voices and platforms to be advocates for those who are otherwise unheard.