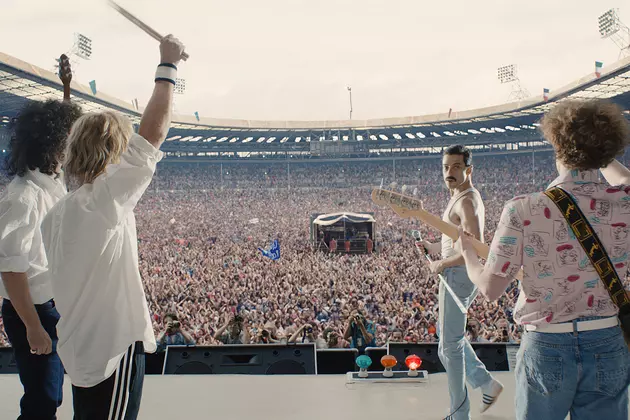 Rami Malek's Privacy Lesson From Playing Freddie Mercury
Twentieth Century Fox
The movie follows the band's rise to fame until its triumphant performance at Live Aid in 1985, while also dealing with Mercury's life, including his AIDS battle – which he refused to reveal until he was close to death in 1991.
In a new interview, The New York Times reports that it was difficult to discuss personal details with Malek. "It's nice to be able to own privacy, some bit of anonymity," the actor said. "That's a Freddie thing."
Even though Mercury shared some things about his lifestyle, Malek said the singer remained in control of the information. "What you see in the moment is what you get," he said. "It's up to him to decide."
The actor previously admitted he had thought twice about taking the role in case it negatively affected his career. In the new interview, he recalled thinking, "Why would you want to alter anyone's perception of their hero?" before deciding to accept, partly because the script dealt with Mercury's issues with identity, loneliness and shyness. Still, he said, "It's not lost on me that this could go terribly wrong, that it could be detrimental to one's career should this not go the right way."
Malek revealed that, in order to understand Mercury's performance style, he also studied the late legend's own heroes, including David Bowie, Aretha Franklin and Liza Minnelli. "It was almost more useful at times to watch Liza than it was to watch Freddie himself," he said. "You found the inspiration and birth of those movements."
Now that filming is complete, Malek refused to demonstrate a "Freddie strut" for the interviewer. "I can't be Freddie on command for the rest of my life, right?" he said.
Bohemian Rhapsody will premiere at London's Wembley Arena – built on the site of Wembley Stadium, where the Live Aid concert was held – on Oct. 23, before opening all over on Nov. 2.
Everything You Need to Know About the Queen Movie 'Bohemian Rhapsody'