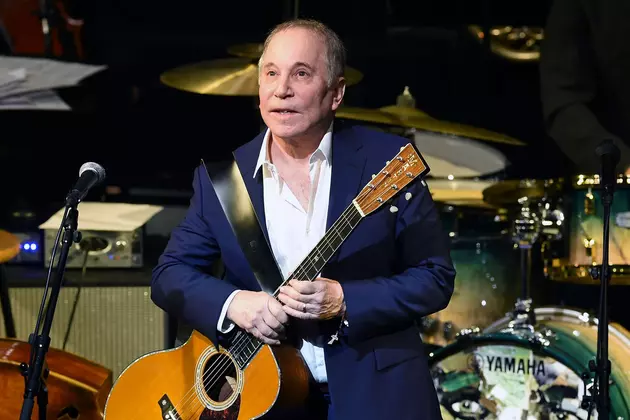 Paul Simon Says He's 'Finished' Writing Music
Ilya S. Savenok, Getty Images
With his farewell tour winding down and his new album of re-imagined old songs, In the Blue Light, set for release on Friday, Paul Simon has indicated that he may well have reached the end of his creative life.
"Well, I haven't written a new song in a couple of years now," he told NPR. "I think after [2016 album] Stranger to Stranger, a funny thing happened when I finished — I literally felt like a switch clicked and I said, 'I'm finished.'"
Whether his creative flame is snuffed out permanently remains to be seen, but Simon is definitely treating his final performances and new album as a conclusion to a career that has seen him create music for 19 albums (five with Art Garfunkel and 14 solo records) and a Broadway musical (The Capeman).
In the Blue Light has provided Simon with the opportunity to take another pass at several of his favorite — and, in some cases, lesser known — songs. He spoke to NPR about one of them, to illustrate his approach to reinvention on the new album.
"'Darling Lorraine,' which I think is one of the best songs that I've ever written, the first time that I did it, the arrangement was so interesting and eclectic that I thought you couldn't follow the storyline, because you were distracted by the sounds," he said. "So this time, I came and was very careful to try and allow for the storyline to go right through because if you don't follow the storyline then the ending doesn't have its power."
Where Simon goes from here is a mystery, even to him. In a previous interview, he contemplated how he might spend his time as a gentleman of leisure.
"I'd like to see the planet," he said. "I think to myself, 'Do I want to spend the next three years making an album or would I rather go to India?' I've traveled a lot but there's a bunch of places I haven't been, the South Pacific Islands, Cambodia. At the end of my life, if I'm fortunate enough to have a graceful non-painful ending, I'd rather say I had a great life than I had a great career."
Or, as he hinted to NPR, he might just sit and ponder the great mysteries of our existence.
"We don't have the capacity to understand the great mysteries of life and God or no God or infinity," he said. "We just can't get it. It's beyond us, but that's fine. We're not meant to get that. But the pursuit is so interesting. That, I think, it's life sustaining and I think when you lose the interest in that pursuit, you're finished."
Paul Simon's final performance will take place Sept. 22, at Flushing Meadows Corona Park in Queens, N.Y.