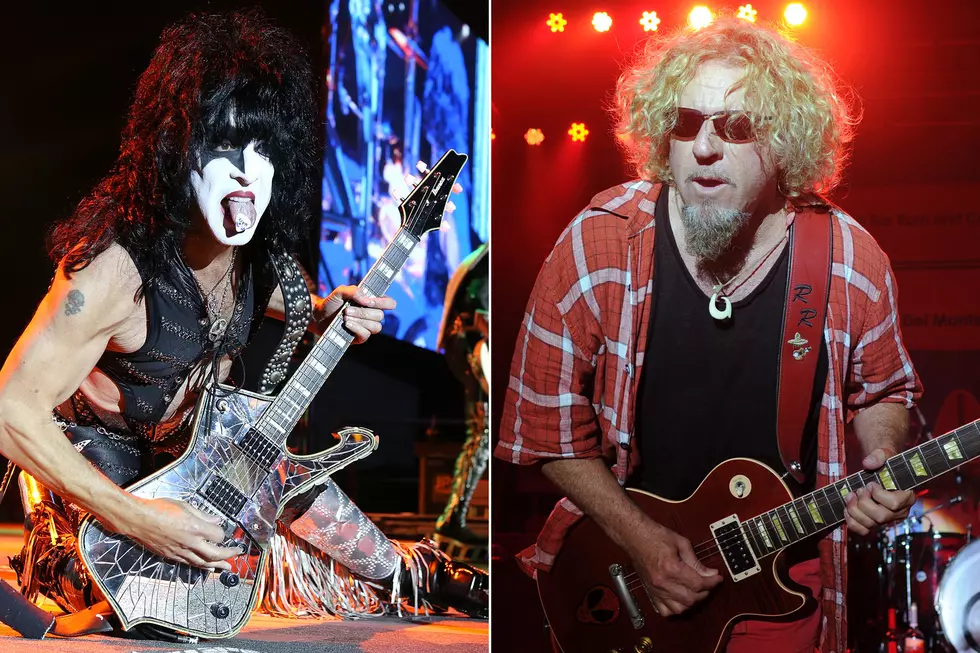 Paul Stanley and Sammy Hagar Congratulate Hall of Fame Class While Criticizing Hall
Paul Kane / Larry Marano, Getty Images
"Congratulations to all the inductees especially Bon Jovi who was kept off the ballot for so long and when nominated swept the votes unanimously!" Hagar tweeted. "It just goes to show the people are the ones that should always control the vote."
Paul Stanley was more blunt in his assessment, writing, "Great to see the [Hall] with little choice while choking on its own stagnant, toxic air, except to open its eyes, ears and doors to survive by reluctantly becoming what it was meant to be all along."
Kiss' 2014 induction came after years of snubs and plenty of controversy. Stanley, Gene Simmons and their manager Doc McGhee regularly questioned the Hall's induction of disco and hip-hop acts while mainstream rock bands were shunned. Then, the Hall's decision to welcome in only their original lineup opened up plenty of old wounds, although Kiss was more or less on their best behavior when Simmons and Stanley appeared with Ace Frehley and Peter Criss onstage at the ceremony.
Both men recently took time to ask their fans to consider the less-fortunate this holiday season. Stanley sent a link to a YouCaring page to raise money for a young family he knows that is going through a struggle with breast cancer. Hagar recently performed in Florida and donated money to the Feeding Tampa Bay food bank.
Why Aren't These Bands in the Hall of Fame?