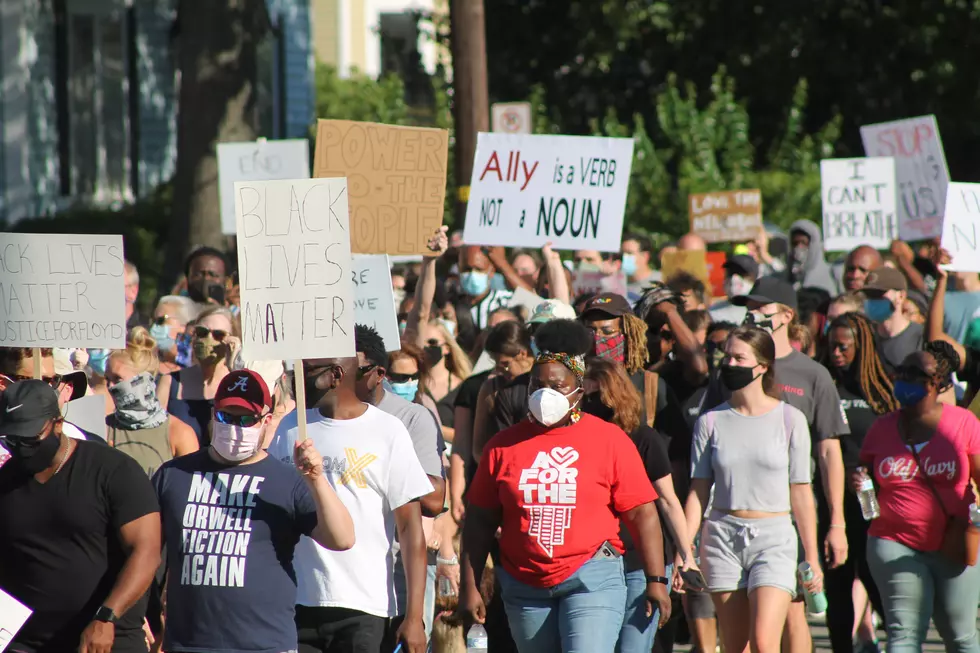 Rally to End Police Brutality in America to Be Held in Tuscaloosa Today
(Stephen Dethrage)
One of the nation's foremost civil rights leaders will lead a rally to end police brutality in America in downtown Tuscaloosa today. 
Dr. Charles Steele, Jr., President of the Southern Christian Leadership Conference, will lead the rally which calls for an end to the police brutality that has disproportionately affected the African-American community. The rally begins at 5:30 p.m. today (Wednesday, June 3rd) at Government Plaza in downtown Tuscaloosa. Participants will march from Government Plaza to the Federal Courthouse where Dr. Steele will deliver a special message to the crowd.
The event is in the memory of George Floyd, the 46-year-old African American resident from Minneapolis who uttered the words "'I can't breathe'" as a white police officer planted his knee on Floyd's neck for about nine minutes during a May 25th arrest. Floyd died from the aggressive force. News of the police violence soon circulated around the nation, leading to massive demonstrations and some of the worst rioting in major cities in decades. "
America must find a cure for this disease now," Dr. Steele said. "We need to be working daily on this pandemic just like we are seeking a cure for the coronavirus. Americans should not accept anything less. The government has never done anything, especially for people of color, unless it was pressured. Frederick Douglas said, 'Power has never conceded without demand.' It never has, and it never will. Until we put pressure on the government, we will never get any kind of result to address this problem of law enforcement officers killing citizens, which is an important issue to many in America."
He added, "The system is broken. Racism is at a new high in America. The Department of Justice, The F.B.I, the U.S. Commission on Civil Rights and other federal agencies created to serve and protect us are not protecting us. The system failed George Floyd, Ahmaud Abery and many others. These agencies are outdated and out of touch with most Americans and need to be overhauled."
The march and rally are being organized by the youth divisions of the Tuscaloosa chapters of the SCLC and the NAACP. Danny R. Steele, co-owner of Van Hoose & Steele Funeral Services, Inc., who is the sponsor of the event and younger brother of Dr. Steele, said young people, including his granddaughter, wanted to know how they could lend their voices to end police brutality in the U.S. Collectively, they decided to do the march and rally.
"It is totally about nonviolence," Danny Steele said. "Once we get to the federal courthouse, Dr. Steele will deliver a brief message as it relates to police brutality in America and the coronavirus, because that pandemic is also disproportionately affecting black people."
The event, where the young will gather with some civil rights legends, should be a living history lesson and motivate them to join longtime existing civil rights organizations like the NAACP and the SCLC.
"Young people are hungry to start new movements," Danny Steele said. "You don't have to go out and start another organization. We need young people to join the SCLC and the NAACP. We need all hands-on deck in this revolution. At this event, we will hand the baton to our future."
Enter your number to get our free mobile app
Tuscaloosa Peaceful Racial Justice Rally