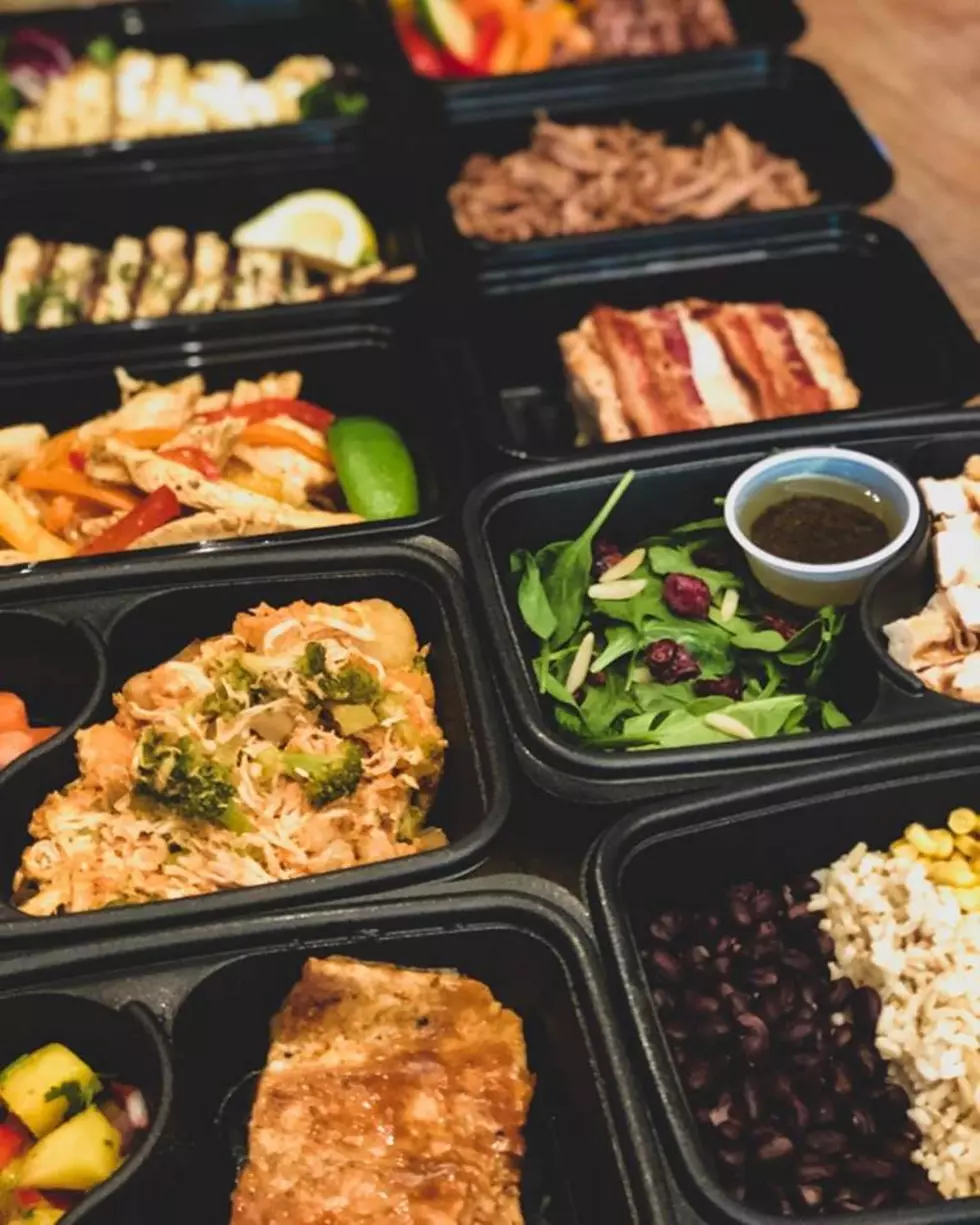 The District Room and Kitchen Offers 'Fit+Go' Meal Service
The District Room and Kitchen
Eating healthy is great--when you can find the time. Fortunately for us, The District Room and Kitchen is now offering a meal prep service that's great for Paleo, gluten-free, Whole 30, or vegetarian diets. 
I am a busy woman. I get to work at 5 a.m. and I'm usually here until 3 p.m. Then I head to pick up my daughter, and when we get home, I'm trying my best to keep our home clean and be Super Mom without losing my sanity. Sometimes just cooking dinner seems like a major chore, so planning and prepping meals for a week is just a straight-up impossibly Herculean task.
I think it's awesome that The District Room and Kitchen has these 'Fit+Go' Meals. They're delicious; they're healthy, and they're everything I need. They offer different options for lunch and dinner every week, and you can customize your meals to be Paleo, gluten-free, or Whole 30. Click HERE to see next week's menu. They'll even hook you up with a weekly splurge item, too--mine was smoked gouda mac & cheese and it was AMAZING.
I also tried balsamic grilled chicken and roasted broccoli, and it was the best lunch I've had in a long time. It was so much easier to heat the little containers The District Room and Kitchen gave me than getting in the car and driving through some fast-food line... not to mention, my lunch was way healthier than any value meal!
I love these 'Fit+Go' Meals. I can't wait to try them all, and I have to say thanks to The District Room for hooking me up with those insanely delicious samples!