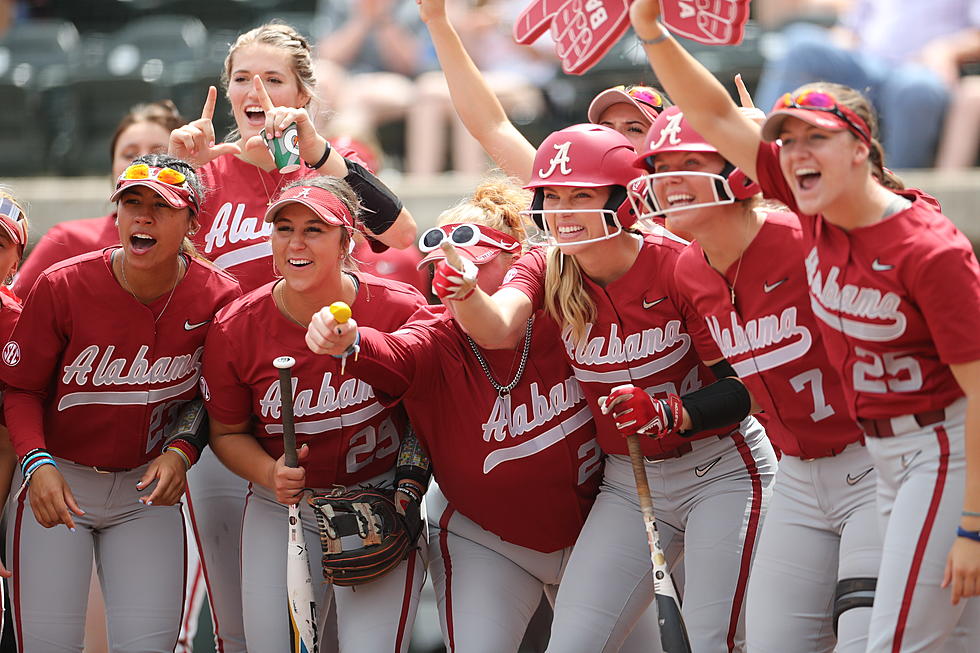 Three Team 26 Members Make D1 Softball's Top 150 Players
Courtesy of @AlabamaSB via Twitter
Alabama softball catcher Ally Shipman, third baseman Ashley Prange, and ace Montana Fouts have made D1 Softball's 2022 D150 Player Rankings, which is a list of the top players from last season.
Ashley Prange made the list at No. 109. The Ohio State transfer had the second-highest batting average (.333), on-base percentage (1.077), at-bats (150), hits (50), and was tied for the second-most home runs (eight). She led the team in slugging percentage (.620) and drawn walks (31), plus had the fifth-most runs batted in (27) in her 55 games last season.
Ally Shipman ranked in at No. 84. The Tennessee transfer led the team in batting average (.350), at-bats (163), hits (57), and runs batted in (46). She also had the fourth-highest on-base percentage (1.000), the fifth-most walks (17), and tied for the second-most home runs (eight) in her 56 games last season.
Montana Fouts tops the list for Alabama players thus far at No. 53. The highly decorated ace pitched 190 innings, giving up 135 hits, 57 earned runs, 53 walks, ten home runs, struck out 275 batters, finishing the season with a 24-8 record, with three saves and a 2.10 earned run average.
The 2022 D1 Softball's D150 Players Rankings is still being released and is currently to No. 46.
All three players have formally announced that they will return to Team 27 next year.
Ten Year Throwback to Tide's WCWS Title
In honor of the 10 year anniversary, let's take a look back at the Alabama Crimson Tide's 2012 Women's College World Series championship.