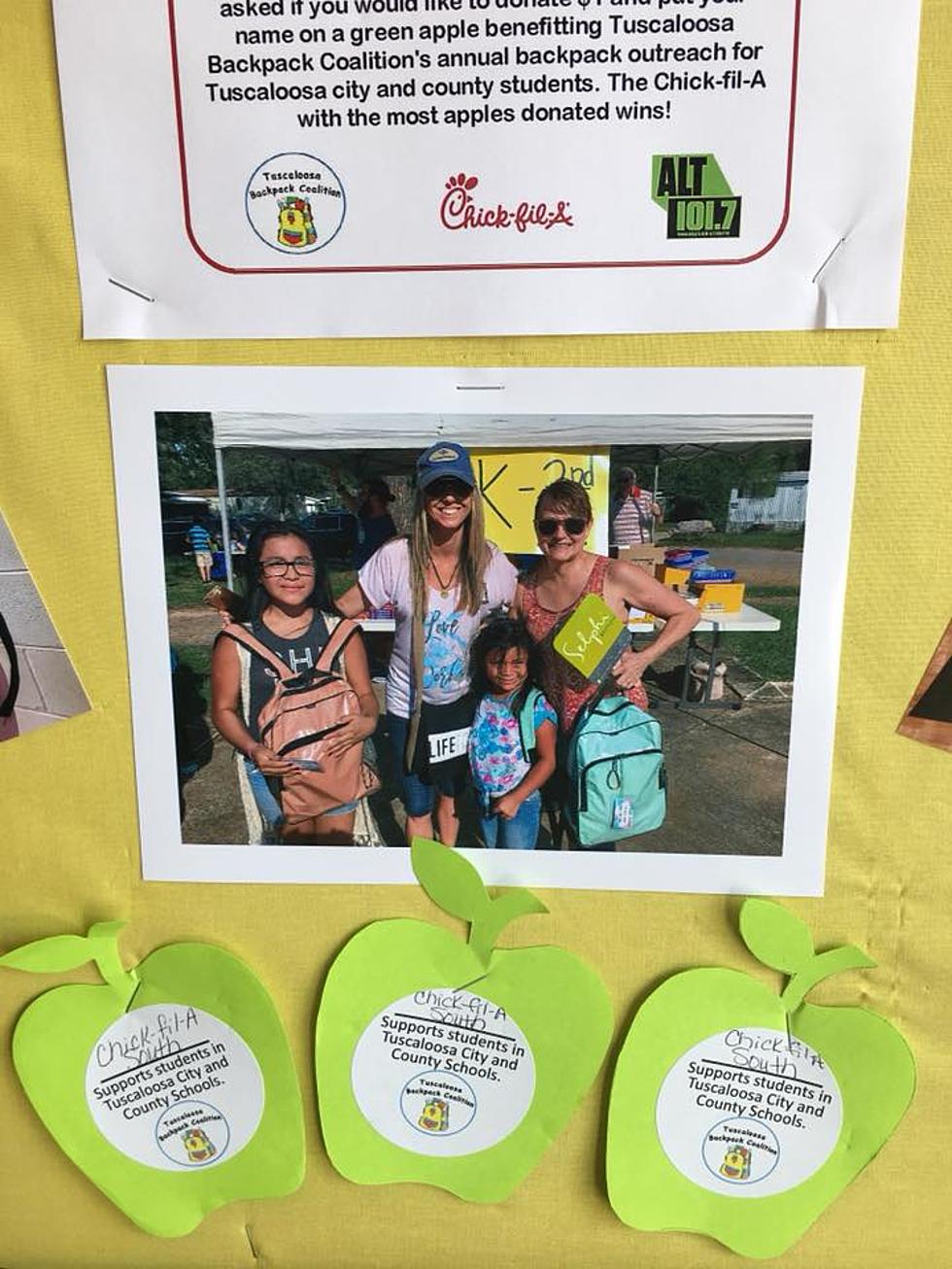 Tuscaloosa Backpack Coalition's 'Apples for Education' Underway at Chick-fil-A
Tuscaloosa Backpack Coalition
Help the kids of Tuscaloosa and West Alabama get ready for a new school year when you visit Chick-fil-A and buy an Apple for Education!
You can swing by Chick-fil-A in Northport or Chick-fil-A Tuscaloosa South and purchase a paper apple for a donation of $1 or more. The money raised benefits the Tuscaloosa Backpack Coalition and will be used to purchase school supplies for kids in need in Tuscaloosa and West Alabama.
Join the fun of the Chick-fil-A turf war between CFA Northport and CFA Tuscaloosa South; the stores are competing to see which one can sell the most apples for the Tuscaloosa Backpack Coalition. Rep your neighborhood Chick-fil-A and support the kids of our community when you buy your Apple for Education today!