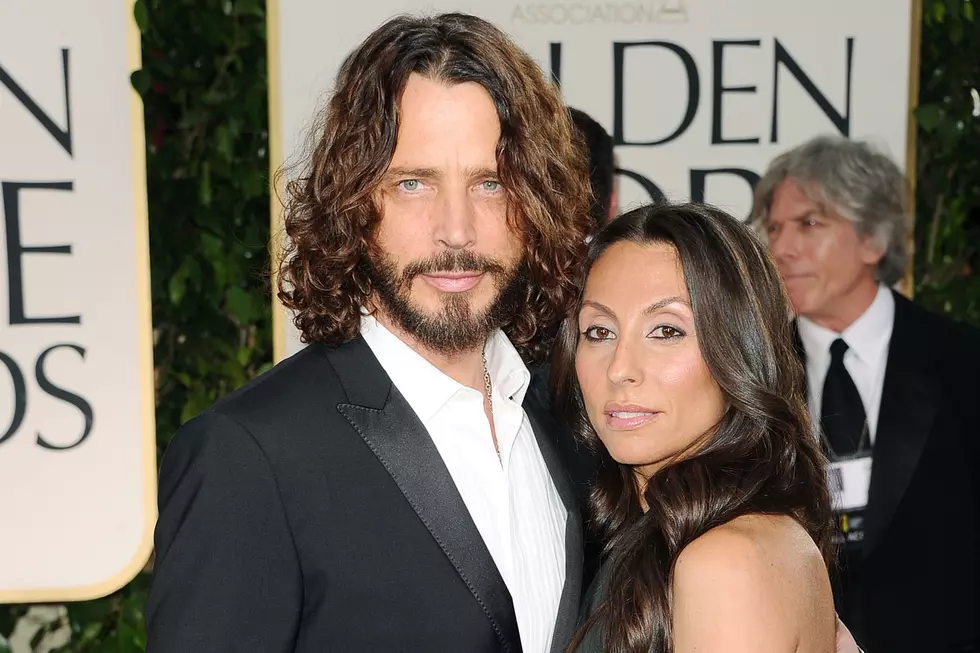 Vicky Cornell Launches 'Addiction Resource Center for Chris'
Jason Merritt, Getty Images
Vicky Cornell -- the wife of late Soundgarden frontman Chris Cornell -- has launched the Addiction Resource Center (ARC) for Chris, an online resource for people and families struggling with addiction. In addition to ARC, Cornell also spearheaded the Addiction Resource Line (ARL), a hotline for those in need to talk with healthcare professionals and peer recovery support advocates.
More than 21 million Americans suffer from addiction and the new branch of the Addiction Policy Forum (APF) aims to provide help for those in need. The APF is a national nonprofit focused on improving policies related to substance abuse disorders through a comprehensive response. The platform includes reliable, evidence-based information about resources at a local level.
"I've learned a lot since losing Chris, including the fact that addiction is a brain disease — a disease that is both preventable and treatable," Vicky said in a press release. "While I can't bring my husband back, I can help the millions of other families struggling with addition and I hope we can prevent this horrific experience from happening to others."
She adds, "These resources are designed to connect people to the help they need — help that is often way too difficult to find — in the hope that other families are spared the loss that my family is experiencing. There is no better way to honor to Chris than by saving lives."
Cornell took to Twitter to announce the launch of the resource writing, "I am committed to helping other families affected by this disease. Together we can solve this." See the tweet below.
For confidential support and education on substance abuse disorder call 1-833-301-HELP. The helpline is open Monday through Friday from 9 AM to 6PM EST and is staffed by clinicians and peer recovery support advocates that provide information about addiction and recovery, and connects callers to local treatment and support programs.
Chris Cornell committed suicide back on May 17, 2017. Vicky has been outspoken about how the singer's drug relapse and prescription drugs that were in his system at the time altered his state of mind.
Vicky Cornell also leads the Chris and Vicky Cornell Foundation (If Only) formed in 2012 to protect vulnerable children around the world. The foundation supports organizations that provide shelter and resources for homeless, abused and at-risk youth, children living in refugee camps, victims of human trafficking and children impacted by addiction.
For more about the Addiction Resource for Chris, click here.
20 Greatest Chris Cornell Lyrics
10 Unforgettable Chris Cornell Moments