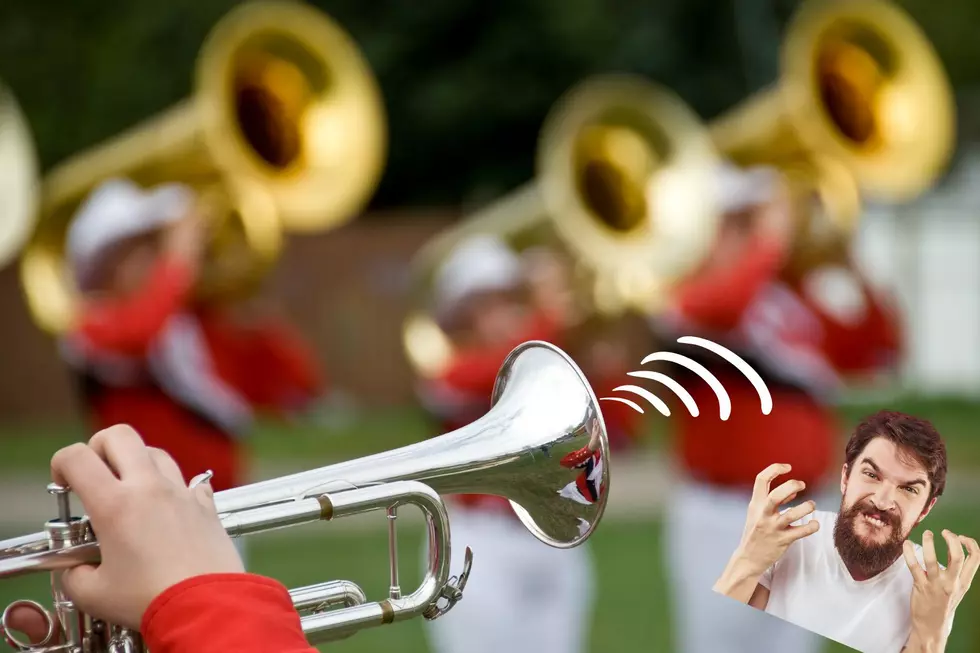 [Video] Did This West Alabama Football Team Insult The Band?
Canva
The seasons have changed and it's officially the fall season.
To me, fall means a few things leaves changing, pumpkin spice everywhere, football season, and of course, marching band season!
As a former marching band member from middle school all the way through college,  there's nothing I love to see more on a fall evening under Friday night lights than a marching band going hard in the stands or marching to the beat during the halftime show.
Flags spinning, horns flashing, drum majors conducting, and crowds loving the music put on by the bands.
Over the years I've seen some pretty disrespectful things done to marching band members. Sometimes by other band members.
Back in college, our marching band played for a few NFL football games. There was one halftime show we did with the Tampa Bay Buccaneers as they played the Carolina Panthers I distinctly remember playing on the field and looking to my left and seeing NFL kicker Graham Gano push one of my fellow band members out of the way to kick a field goal.
This was all in the middle of our marching band show and Gano was warming up for the second half.
This wasn't quite as intrusive but a West Alabama community member felt this Tuscaloosa football team was very disrespectful to a West Alabama high school marching band.
A video posted to social media shows what seems to be the Tuscaloosa County High football team warming up while a marching band is still on the field performing.
From the video, it looks like the band is Brookwood marching band and the person filming the video is not happy about the team from Tuscaloosa County High warming up on the field while the band is still on the field performing their last show of the year on their home field.
Comments on the video range from people defending the marching band members saying that it was disrespectful to warm up as they played this show and others feeling that it wasn't that big of a deal.
I want to know what you think.
Do you think that the football team was disrespectful to the marching band? Are the coaches at fault for what you saw in the video?
Do you think the band members even noticed the team on the field as they were playing their halftime show?
Either way, as a former marching band member, I salute those musicians as I know how hard we work to perfect a field show. Keep up the good work guys!
Upcoming Free West Alabama Halloween Events
Best Pumpkin Patches Near Tuscaloosa 2022
October Edition: Lowest Priced Homes in Tuscaloosa County Alabama