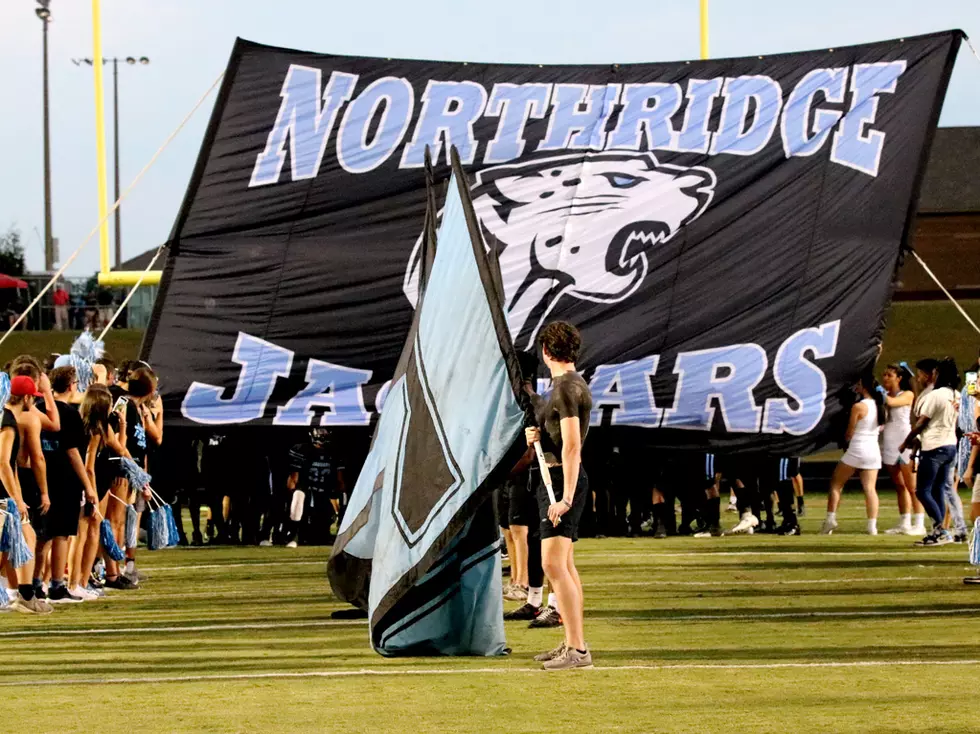 West Alabama High School Football: Week 4 Preview
Courtesy of Tuscaloosa City Schools
Last Week's Picks: 5-1
This Season's Picks: 9-3
While the thermometer still registers in the high-eighties, going into week four makes it feel more and more like fall and football season. Not all Tuscaloosa-area schools are competing in area matchups, but there are still some big games to look out for.
Northside Rams (3-0, 1-0) @ Gordo Green Wave (3-0, 1-0)-
Due to stadium renovation, many of Gordo's home games are being played at Pickens County's stadium on Thursdays. Still, this game will be one of the best matchups this week.
So far, the Rams are unbeaten. They are only beating teams by an average of 11 points a game, but still, their team is a force to be reckoned with.
Unfortunately for Northside, they will be taking on the buzzsaw that is Gordo. The Rams have only beaten the Green Wave once in their thirty all-time matchups. In the last matchup, in 2013, Gordo beat the Rams 49-6.
Bryant's Pick: While a loss to the Green Wave can still yield a playoff run, I just can't see the Rams walking away with a win. I'm taking Gordo in this one.
Bessemer Academy Rebels (1-1, 1-0) @ Tuscaloosa Academy Knights (1-1, 1-0)-
Historically, Bessemer Academy has been great. In the 2010s, the Rebels have won four state titles ('11, '15, '16, and '19). This year has been a little different for Bessemer Academy. A loss in week one to Glenwood School caught the Rebels on their heads, but they turned it around in a win against Monroe Academy.
Much like many other schools in Alabama, this season has been unpredictable. Last week, the Knights scrambled to find an opponent after Fort Dale Academy had to cancel. Fortunately for T.A., the Knights found an opponent, Valiant Cross Academy, and recorded their first win.
Bryant's Pick: All-time, the Knights are 14-26 against the Rebels, and in 2019, T.A. scraped by and won a one-point game. This year, I don't see this happening again. I'm taking Bessemer Academy in this game.
Hewitt-Trussville Huskies (3-0, 1-0) @ Tuscaloosa County Wildcats (1-2, 0-1)-
T-County has had a rough go at it in their previous two games. In their rivalry game against Hillcrest two weeks ago, the Wildcats' potential win was spoiled by last-second Hillcrest heroics. Last week, T-County had to travel to take on Thompson, which might be the best team in Alabama.
Now, for a second-straight week, the Wildcats will be taking on an area foe that made the playoffs last year. The Huskies' season has already been a whirlwind. One of their three wins so far came from a forfeit by Saraland due to COVID-19 concerns. Last year, Hewitt-Trussville beat T-County 24-21, improving their record all-time against the Wildcats to 4-1.
Bryant's Pick: Much like last year, this matchup will be a Hewitt-Trussville victory. This time; however, won't be as close.
Bessemer City Purple Tigers (1-2, 1-0) @ Northridge Jaguars (3-0, 1-0)-
After winning only one game last year, Northridge has been Tuscaloosa's surprise team this year. Last week was the Jaguars' only close game this year, but still, Northridge is beating teams by an average of 24.3 points per game.
Bessemer City might be in trouble against the Jaguars. The Purple Tigers' only win this season comes from a forfeit by Hueytown High School. In addition, Bessemer City hasn't scored any points this season. A 35-0 loss to Ramsay and a 62-0 loss to Hoover mean the Northridge might run wild this week.
Bryant's Pick: I don't expect this game to be close. Northridge will take this one in a game that might have over 250 rushing yards for the Jags.
Hillcrest Patriots (3-0, 1-0) @ Wetumpka Indians (2-1, 1-0)-
Hillcrest has also been on a hot streak this season. This season has been highlighted by big victories over Homewood and T-County. Last week, Hillcrest made a statement with a huge 49-14 victory over a Brookwood team that has been set back by COVID-19.
Wetumpka dropped a week one game to Prattville, but the Indians rebounded in two straight victories against Tallassee and Helena.
Bryant's Pick: Honestly, this game is a toss-up. Both teams seem to be pretty evenly matched. While Wetumpka has a home-field advantage, I think Hillcrest has a slight advantage here. The Patriots will walk away from this game with a victory in a close one.
Paul W. Bryant Stampede (0-3, 0-1) @ McAdory Yellow Jackets (0-3, 0-0)-
Finally, we have an area matchup between Bryant and McAdory. Both teams have been slightly disappointing this season and are looking for their first wins this week.
The Stampede kept it close with Minor (a 34-28 loss) two weeks ago and Northridge (a 20-12 loss) last week. This leads me to believe that this team has potential that hasn't surfaced yet. Being able to hang in with two great teams can mean that Bryant might have a potential upset in their pocket for later in the season.
McAdory is an anomaly because, for the entire 2010s, the Yellow Jackets have finished the regular season with a playoff berth. While that is still possible, it is unlike them to start the year slowly like this. That being said, McAdory has played three great teams- St. Paul's, Demopolis, and Homewood.
Bryant's Pick: While I firmly believe Bryant can win a few games this season, I can't see it happening this week. McAdory will win this one and get their season back on track.
In addition to these matchups, several other west Alabama high schools will be facing off this Friday.
Brookwood (0-3, 0-1) will be looking to rebound after their loss last week in a home game against Hueytown (0-3, 0-1), which has also had trouble with team members contracting coronavirus.
American Christian Academy (3-0, 1-0) will win by forfeit over Sumter Central. Sumter Central has cancelled its season because of COVID-19. ACA will be back to take on Bibb County next week.
Central High School (1-2, 0-1) will be off this week, but the Falcons will return next week against Marbury High School.
Enter your number to get our free mobile app
Alabama 2020 Defense Contributors