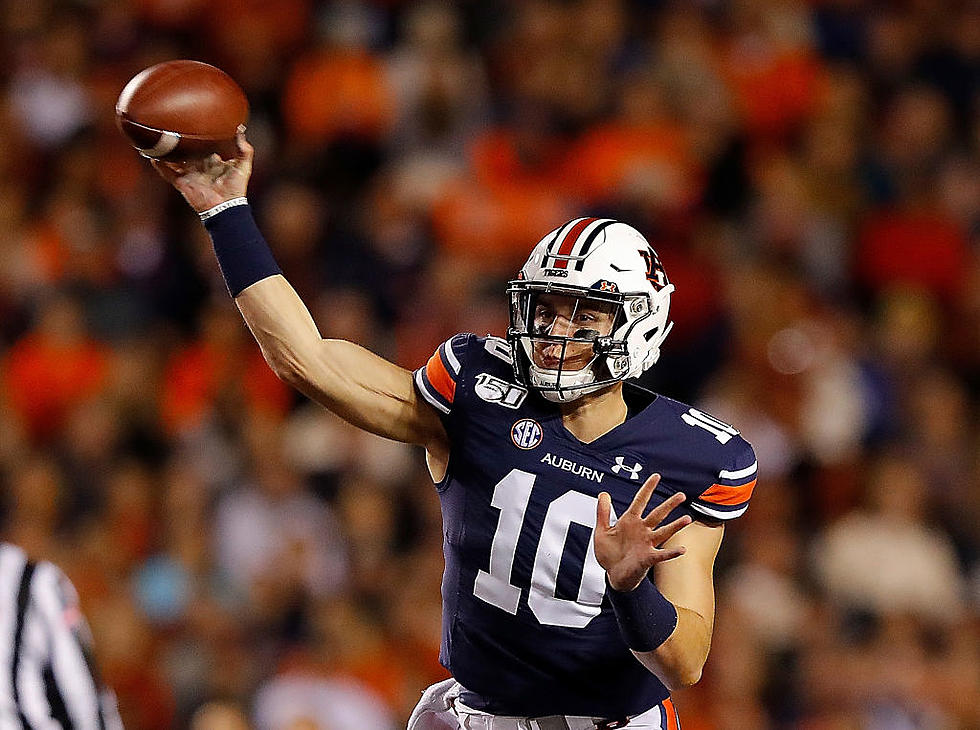 Can't Nix Those Comments Bo: Auburn QB Continues to Count Out the Tide
Getty Images
Bo Nix really has had his mind on the Tide these past few days. Which is a weird sentence to say since he plays nearly 3 hours away for an opposing team. Regardless, the Tigers QB continues to talk about the Tide.
Recently on an appearance on the JBoy Show, Nix was asked about the upcoming matchup between the Tide and the Bearcats. When asked if he thought Cincinnati had a chance to upset the Tide, he said something pretty simple.
His response was basic. It can happen if Cincinnati plays well.
Yeah, that's how football works Bo. One team wins over the other team by scoring more points. He also said that Cincinnati had more "veteran presence" at positions.
Bo, in the interview, admits he hasn't watched much of Cincinnati but continues to state that anybody could beat anybody in the playoff.
If you haven't noticed at this point, he hasn't talked a word about Georgia. And Georgia and Auburn have a pretty heated rivalry too. Known as "The Deep South's Oldest Rivalry."
Georgia defeated Auburn 34-10. He's been very quiet about the Bulldogs but loud and clear on the Tide. Weird, because the Tigers lost to both teams.
Now look, I understand that he was asked a simple question, but he's been putting down the Tide ever since Iron Bowl week.
Tide fans easily remember when Bo Nix said that SEC refs favor Alabama. Which if you'rere like me, I didn't believe for a second.
Long story short, looks like the Iron Bowl rivalry won't simmer off the field for the time being.
Alabama Crimson Tide All-Time Passing Leaders
Highest Rated Recruits of the Saban Era
Crimson Tide's NFL Draft First-Rounders During Saban's Tenure
Take a look back on the Crimson Tide's first round selections under head coach Nick Saban.
Alabama Football's Record Against the SEC & Other Major Opponents
The Alabama Crimson Tide is 929-331-43 all-time in college football. See how the records fall against the Tide's SEC rivals and other top programs in the nation.