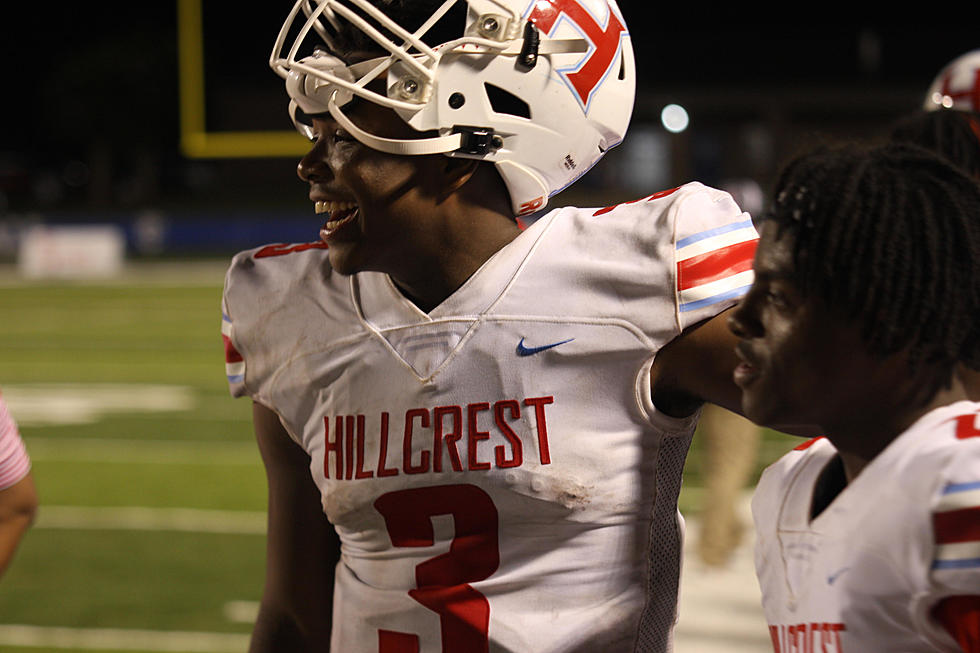 Hillcrest Quarterback Announces Commitment Destination
J.R. Moore | Tide 100.9
On Tuesday, 2023 Hillcrest High School quarterback Ethan Crawford made his commitment to Southern Miss just three days after receiving the offer, according to his social media.
Crawford is a 6-foot, 195-pound dual-threat quarterback who grew up in Tuscaloosa, Alabama, and has taken over the starting job at Hillcrest since his freshman year.
The rising senior a three-star prospect and the No. 46 overall recruit out of the state of Alabama, according to 247Sports.
Before committing to Southern Miss, Crawford also held offers from Georgia Tech, Kentucky, Maryland and Tennessee.
He's the second Hillcrest Patriot in recent days to announce their commitment to the Golden Eagles as 6-foot-6 offensive lineman Ananias "Zechariah" Harris made his official on Sunday via Twitter as well.
For more from J.R. and all of the talented staff at Tide 100.9, make sure to check out our content at tide1009.com and on the Tide 100.9 app.
Alabama Football's Record Against the SEC & Other Major Opponents
The Alabama Crimson Tide is 929-331-43 all-time in college football. See how the records fall against the Tide's SEC rivals and other top programs in the nation.
Here's Why Every SEC Team is Inferior to Alabama
Highest Rated Recruits of the Saban Era By Year
Check out Alabama's highest-rated recruit from each Crimson Tide recruiting class during the Nick Saban era.