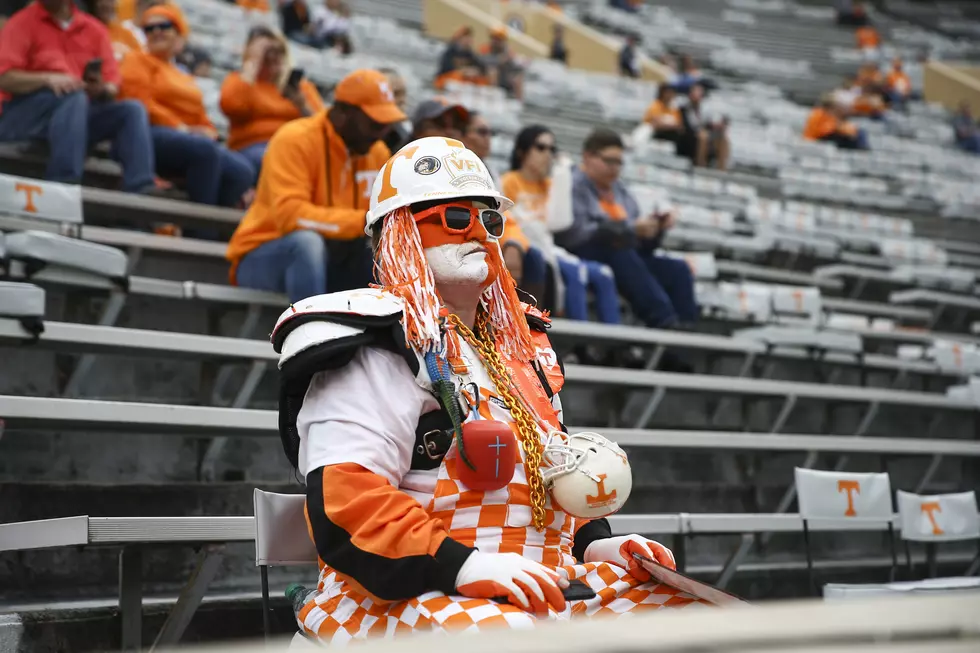 Tuscaloosa Principal Celebrates Victory For First Time in Years
Getty Images
After 15 years of straight losses to Alabama, in 2022, Tennessee finally defeated the Crimson Tide in a nail-biter of a game with a score of 52-49.
The celebrations in Knoxville were epic.
Some might even say fans got a little carried away and really didn't know how to celebrate a win the classy way.
Proof that Tennessee fans showed everyone how not to win
While fans were in Knoxville carrying on with celebrations, a few Vols fans in Tuscaloosa were over the moon about the win.
One of the biggest Tennessee fans just happens to be the Assistant Principal at Hillcrest high school.
Brad Armstong has been waiting on this moment since 2006.
Monday morning, he began the school day at Hillcrest the only way a true Vols fan would.
Fresh off the road from Knoxville, dressed in bright orange from head to toe, Brad Armstong welcomed students to school with Rocky Top playing on the loudspeaker.
A celebration 15 years in the making.
Yes, it was a heartbreaking loss for the Crimson Tide, but you can't help but be happy for this huge Vols fan.
The pure joy on his face says it all.
Can you be mad at him?
For a guy that happily sports a Vols tag in West Alabama, you'd have to think he REALLY wanted this win.
Shoutout to the Vols for a great win, and a big shout out to Hillcrest High's Assistant Principal Brad Armstrong.
I know you've wanted this for a while and I'm glad you got the chance to celebrate with your students.
LOOK: Pictures From the Last 15 Years of Wins Over Tennessee
A series of photos from 13 of the last 15 wins in a row Alabama has had over Tennessee.
Here's Why Every SEC Team is Inferior to Alabama
SEC Coaches as Halloween Candy
Everyone in the South has strong opinions on football coaches and Halloween candy. Why not pair the two together?