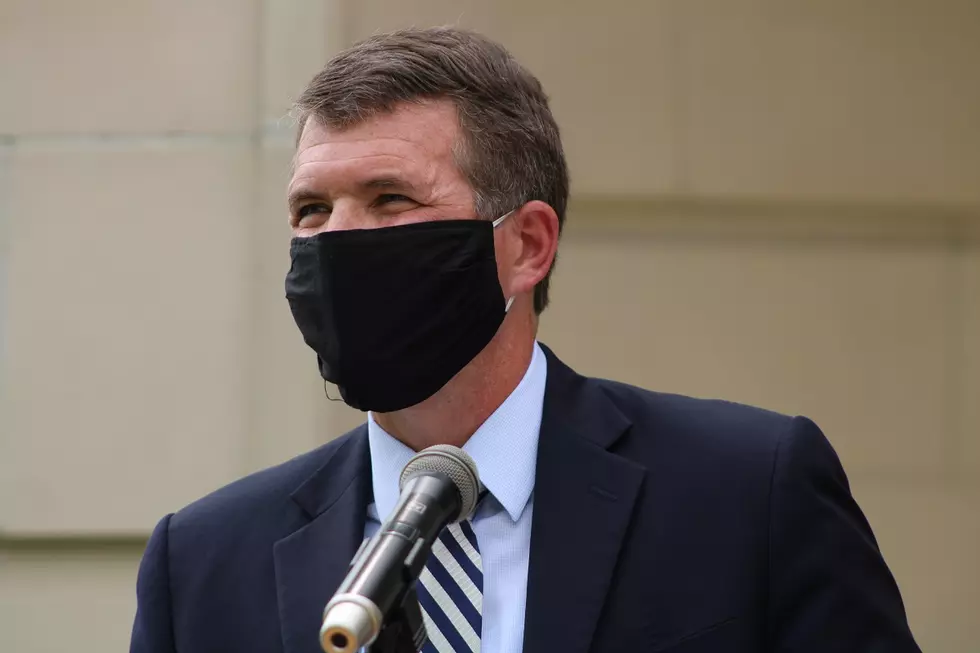 Mayor Walt Maddox: Could There Be A Mask Mandate For Tuscaloosa, AL?
(Stephen Dethrage)
Tuscaloosa Mayor Walt Maddox told parents this morning to use good judgment in deciding whether to mask their children returning to school this week. The Tuscaloosa City schools are requiring masks, but masks remain optional for Tuscaloosa County students.
Mayor Maddox reiterated that masks do help. Maddox encouraged citizens to get vaccinated, pointing out the overwhelming number of people diagnosed with the COVID Delta variant who were not vaccinated.
The mayor discussed a morning op-ed news piece recommending that anyone going to Alabama football games is vaccinated and prove a negative COVID test. Maddox called the idea impossible to enforce. The mayor does not expect a mask mandate for Tuscaloosa. He clearly wants more people vaccinated. He is accepting a Hospital Association challenge to get 20% more people in Tuscaloosa vaccinated by Labor Day.
The mayor also said he is enjoying his new podcast. Maddox jokingly said he is preparing for a future role on a Tuscaloosa morning radio show.
Hear the Mayor's comments on the 953 Bear Steve Shannon Morning Radio Show here.
11 Roll Tide Worthy Selfie Spots
LOOK: Here Are 30 Foods That Are Poisonous to Dogs
To prepare yourself for a potential incident, always keep your vet's phone number handy, along with an after-hours clinic you can call in an emergency. The ASPCA Animal Poison Control Center also has a hotline you can call at (888) 426-4435 for advice.
Even with all of these resources, however, the best cure for food poisoning is preventing it in the first place. To give you an idea of what human foods can be dangerous, Stacker has put together a slideshow of 30 common foods to avoid. Take a look to see if there are any that surprise you.